Hello everyone, I hope you are all having a sunny Sunday, as I have. These are probably the last warm days before the fall come.
How about playing a Sunday game? A chart game?
Our brand new challenge at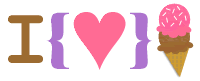 is
TIC TAC TOE
You know the rules: just choose three squares in a row and incorporate them into your project.
Our sponsor this time is
with their funny stamps.
I decided to use the first horizontal line, which is patterned paper, metal and for a child.
This card is based on a sketch from
Friday Sketch Challenge
I am in need of boy and male cards, so I decided to use the sponsor's stamp Mr Pitts. Mr Pitts is colored with Promarkers and you can find him
HERE
.
I added some music-related charms, a twine and done some paper piercing in the left upper corner. There are also paper and metal stars on the card.
The sentiment says 'Best wishes' and it is a rubber stamp. I definitely have to buy another one, because I am using this one on almost every card LOL
Thank you for visiting my blog! Choose your own row at the chart and join our Sunday challenge!
I am entering the following challenges:
The Crazy Challenge - bingo (charms, image, die cuts)
***
UPDATE
This card has been chosen for TOP 3 at
Thank you so much!