Hello Blogland, Hope you're all having a nice Sunday. While you're reading this I am spending my weekend in the mountains in a fancy hotel. This is how my school celebrates the Teacher's Day! Yay! Thank you, My Dear Headmistress!
Anyway there are some DT duties to be done, so here we go.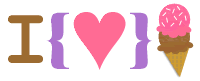 is having a brand new challenge and it's
HALLOWEEN / DAY OF THE DEAD / CUTE & CREEPY
We have a very suitable sponsor for this one
You probably know their cute and creepy stamps!
As I wrote before, we do not celebrate Halloween in my country, that's why I've combined this one with a B'day card.
I am using the sponsor's image '
Adrianna's Mask
'. The image is colored with Promarkers and I finally bought a proper paper to color! And you can see it.
I used this old book page from a German fairytale, these letters look amazing! I also added a burlap, ribbon and some die cuts,
The sentiment says 'Secret wishes'.
Thank you for visiting my blog! Our talented DT made a bunch of fabulous Halloween cards, please visit them and enjoy!
I am entering the following challenges:
Dilly Beans Designers & Friday Challenges - HALLOWEEN
***
UPDATE
This card has been chosen for TOP 3 at
and also for TOP 5 at
THANK YOU SO MUCH!