Hello Crafty Blogland! Hope you're all having a nice, sunny Sunday. Today a new challenge starts at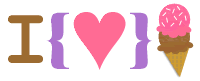 and this time the theme is
FUZZY
Yep, you can interpret it your way.
Our sponsor for this one is
Hmmm, I've been a little bit confused with this theme, but I finally made a B'day card.
I am using a sponsor's image '
Sweet Baby Boo
' - this is the cutest couple I've seen lately! To make it even sweeter, I decided to color it pink and green with my Promarkers. And done some heat embossing with my brand new embossing heating tool! Yay!
My 'fuzzy' item is this fuzzy twine from my Mum's stash.
The sentiment says 'Best wishes' and it's a rubber stamp.
Thank you for visiting my blog!
I would like to enter the following challenges: