Hello everyone, I hope your 4th July was an amazing day and you are in a good shape today. Referring to yesterday's colors, I created my DT card for the new challenge at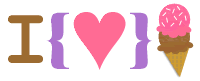 which is
FLOWERS
Yes, as simple as that. All you need to do is to use some flowers, anywhere you want.
The sponsor for this challenge is
Here's my DT card, which is a B'day card infact, but I am using the 'celebration' colors.
This adorable image is a sponsor's digi '
Amalia's daisy crown
'. It is colored with Promarkers and I added some doodling all around.
This 'ribbon' is a piece of linen fabric I bought in a second hand store. I just bought a linen shirt (for the price of peanuts) and cut it into pieces. Now I am having a pile of such 'ribbons'. I added two twines and made a pleating. To be honest I am not that smart by myself, I have been inspired by
THIS
card, this is one of my favourite blogs and designers.
The sentiment says 'For your B'day' and it's a rubber stamp.
Thank you for visiting my blog!
Shopping Our Stash
- red, white & blue
Divas by Designs
- ribbons and flowers
I Love Promarkers
- anything goes
Crafter's Cafe
- red, white & blue
Inky Impressions
- red, white & blue
V's Sweet Ideas
- red, white & blue
Jellypark
- red, white & blue
Crafty Ribbons
- anything goes with ribbon
Crafty Girls
- anything goes
Brown Sugar
- anything goes
***
UPDATE
This card has been chosen for TOP 3 at
THANK YOU SO MUCH!