Hello Crafty Blogland! While you are reading this I'm on my way to vacation somewhere in Austria, where we stop for one night heading to Italy! Yay! Food! Wine! Sun! Beautiful views!
Now, our todays challenge at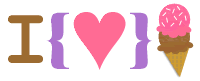 is about
STITCHING (real or faux)
We have a cute sponsor for this challenge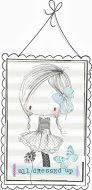 I made a card for a fashionista in the summer.
I couldn't wait to color this cutie, especially when I bought some more Promarkers and enlarged my collection of colors. I am using the digi stamp
'Little Flower Girl
', together with the sentiment included.
For this card I used the '
Save the date
' paper pack, which I adore and could use for every card! Love these delicate patterns and soft colors. I went also stamp crazy using
THIS
sillicone stamp set.
This could be a card for any occassion.
Thank you for visiting my blog!
I would like to enter the following challenges: