Oh well, another Sunday... but this one is really sunny and warm, so I can load my batteries for another week.
Today a new challenge starts at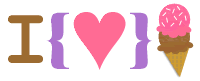 and it's high time to start making some cards for
HALLOWEEN / THE WITCHING HOUR
Our sponsor for this one is
with their cute stamps.
We do not celebrate Halloween in Poland, so I made a card for a woman who has to ride broomstick.
The sentiment says '

Women are angels by nature, but when you break their wings, they are forced to fly on a broomstick!

'

and I've found it on a meme and liked a lot. Isn't that true, Ladies? LOL
I am using the sponsor's digi 'Helga Frightner', it's colored with Promarkers and distressed with distress ink. I made a shabby borders just tearing the paper and added some glitter.
Papers are from my stash, I bought them ages ago at a sale at Lidl. The one with pumpkins also has glitter, but the camera was playing with me yesterday, so I wasn't able to make a suitable photo.
I also added a burlap stripe, some ribbon, twine, buttons and black gems.
Thank you for visiting my blog!
I would like to enter the following challenges:
Divas by Design
- pretty in glitter
Wags 'n' Whiskers
- with our furry friends
QKR Stampede
- pumpkins
Left of Center
- fairytales
Creative Card Crew
- twine
Crafty Ribbons
- buttons and ribbons
Alphabet
- quadruple (4 buttons)
Crafty Girls
- anything goes
Brown Sugar
- anything goes
Sister Act
- anything goes
***
UPDATE
This card has been chosen to be TOP 5 at
THANK YOU SO MUCH!