Still warm and sunny and more colorful day after day, I am enjoying this year's autumn so much! I hope you do, too.
Today a new challenge starts at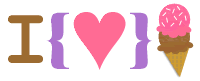 and the theme for this week is
USE AT LEAST 2 DIE CUTS
You can use lots of them, there's no limit, just make sure, there are 2 or more dies on your card.
Our sponsor for this challenge is
with their rich offer of digis, so make sure you join us!
As I said before, there are no 'too many male cards' situations, so I made a card for two cool buddies.
For this card I have chosen the sponsor's digi '
Cool Buddy's
'. It's colored with Promarkers and distressed with distress ink. I also added some glossy accents to their glasses. Just to be even more cool LOL
I bought a perfect paper for this card just a few weeks ago: Bo Bunny's '
Happy tails
' paper pad. And I used exactly two dies:
THIS
and
THIS
one. There is also some burlap, ribbon, metal and acrylic drops and two dog-related buttons.
The sentiment says 'Best wishes' and it's a rubber stamp. The whole card is made according to the sketch from
Creative Inspirations
.
Thank you for visiting my blog!
Here are the challenges I am entering with this card:
Creative Inspirations
- sketch
Fab 'n' Funky
- anything with ribbon
Penny's Paper
- polka dots
Moving Along with the Times
- dog-gone it
Brown Sugar
- use triangles
Creative Card Crew
- black cardstock
Kitty Bee Designs
- dies and / or punches
Crafty Girls
- anything goes
Art By Mi Ran
- anything goes
Creative Fingers
- anything goes
***
This card won a fab prize at