Hello Crafty Blogland, I hope you are all having a nice sunny Sunday. It seems like the snow is near here, it's getting colder and colder. We'll see.
Today a new challenge starts at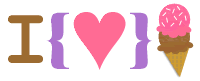 and this time we would like you to
UPCYCLE OR RECYCLE (or both)
Use something that usualy ends in a bin or give another life to something. We are counting on your creativity!
Our sponsor for this challenge is
with their funny stamps.
I made a card for one of my BFF's, who's celebrating her B'day in December.
I am using a sponsor's digi '
Girls happy trio
' and they look exactly like my team: I'm on the left, my other BFF is on the right and the one that's having B'day is in the middle.
The digi is colored with Promarkers and distressed with distress ink.
Now onto my recycling:
In my school one of the kid's mothers works in some kind of a bidnery, and they make covers for albums, notebooks, agendas and so on. There are lots of 'wastes' there so she brings all of these to school and our kids use it for crafts. It's a fantastic material for cutting and you can glue it with a regular glue.
I used it to punch some buttons and die cut a chevron. It looks really cool!
The sentiment is a rubber stamp and it says 'For your B'day'.
Thank you for visiting my blog!
I would like to enter the following challenges: