Today a new challenge starts at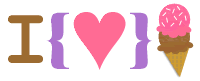 and this will be the last challenge this year. You have got almost the whole month to enter!
The theme is simple and obvious
ANYTHING CHRISTMAS
You can do whatever you want as long as it has got a X-mas theme.
There are a few sponsors this time, so you better do not miss that!
I was in a mood for a vintage card, so here's my DT project for this challenge.
The image is a vintage printable found on Pinterest. Best place for crafters looking for anything they need LOL It's distressed with ink and placed on an corrugated cardboard.
This girl is cute, isn't she? I have made the poinsettia using my leaf puncher, every year I promise myself to buy the poinsettia die, and... well... yeah... meh
The sentiment says 'Merry X-mas' and it's a rubber stamp.
Thank you for visiting my blog!
I would like to enter the following challenges: