Happy Easter everyone! I hope you are spending it not only eating and drinking. We are visiting Strasbourg / France with my fiance this year and I have to say the city is really nice. The weather wasn't nice at all yesterday, but it got a litlle bit better now. Anyway...
Today a new challenge starts at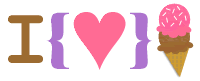 and this time we would like you to use your
DIES AND / OR PUNCHES
Easy as one, two, three.
Our sponsor for this challenge is
I have prepared my DT card to warn you from celebrating your Easter too much...
I am using the sponsor's digi '
Hangover Hannah
', and I have to say I can feel her suffering the way she looks LOL The stamp is colored with Promarkers and placed on an embossed background.
All of these embellishments are from my stash. The sequins are leftovers from Hannah's party, as well as the bubbles.
The sentiment says

'I don't remember much from last night, but the fact, that I needed sunglasses to open the fridge this morning, tells me it was awesome!'.
Thank you for visiting my blog!
I would like to enter the following challenges:
Creative Inspirations
- sketch
Fab'n'Funky
- lots of layers
Dream Valley
- lace, ribbon and pearls
ABC Challenge
- go digital
My Sheri Crafts
- humorous sentiment or image
Crafty Calender
- add a sentiment
Penny's Paper
- anything goes
Creative Fingers
- anything goes
Crafting By Designs
- anything goes
V's Sweet Ideas
- anything goes
***
UPDATE
This card just won a fab prize at
THANK YOU SO MUCH!