Happy Sunday Everyone! I hope it's a warm, sunny day for you and you are having fun.
Today a new challenge begins at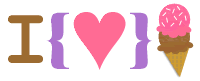 and the theme this week is
WATER / BY THE WATER
Perfect for summer, too!
Our sponsor for this challenge is
I made my DT card using this hilarious Hilda image.
I made this card as a B'day card for my friend. And you know what? She looks a little bit like Hilda. And has got a great sense of humour. Fortunately for me LOL
I have added a lot of 'sea' embellishments here, all from my stash. This tiny bottle has got some 'amber' inside (it's very popular in Poland and easy to find at the Baltic Sea).
The sentiment says 'Enjoy little things in life'.
Thank you for visiting my blog!
I would like to enter the following challenges: