Hello Everyone, today a brand new challenge starts at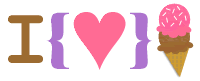 and this time it is really an easy one
USE A BOW
As simple as that. Just a bow. Or lots of bows.
Our sponsor for this lovely challenge is
Grab all your ribbons or twines or paper or whatever is suitable for making a bow and enter!
I made a Valentine card for a couple of friends living in the country.
For this card I used a Bugaboo stamp '
Young couple
'. It's colored with Promarkers, doodled and distressed with ink all around.
I have chosen this fab Bo Bunny's paper pack '
Rose Cafe
' and somehow these three papers matched for me. All of the embellishments are from my stash and I used Promarkers as well to color the landscape die, heart dies and the card frame for the color I desired.
There is no sentiment on this card, just their names.
Thank you for visiting my blog!
I would like to enter the following challenges:
Catch The Bug
- anything goes
Crafts 4 Eternity
- with love
Allsorts
- love is all around
Sweet Stampin'
- add a heart
Eclectic Ellapu
- hearts and roses
Ooh-la-la Creations
- love
Artistic Inspirations
- hearts
Melonheadz Friends
- hearts / love
Love To Scrap
- love is in the air
PINspirational
- photo inspiration (love / hearts)
***
UPDATE
This card has been chosen for TOP 5 at
THANK YOU SO MUCH!